welcome
click here for japanese

Welcome to pinkywolman.com
Pinkywolman.com highlights my personal history
and career that began in NYC in the late 60s, and immediately led to major award winning national and international recognition as a pioneer and innovator in the global fashion arena in 70's, 80's and 90's. During those years my labels and collections were sold in men's and women's markets throughout the USA and to all major fashion capitols of Europe and Asia.
Now, New York City is my artistic energy center where the blend of arts, diverse cultures, and innovation powers the engine that drives my creative inspiration.
My design studio, in the heart of Manhattan, is where I love living, working and playing. Currently my work involves creating collections for my brand, PINKY WOLMAN NEW YORK, and licensing over 20 different product categories exclusively in the Japanese market, as well as participating in the cosmopolitan global fashion scene.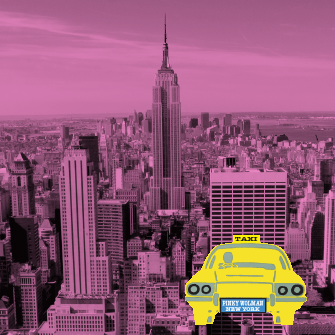 contact


pinky@pinkywolman.com
Pinky Wolman Designs, LLC
15 Park Avenue Suite 11A
New York, NY 10016
USA

representation

kojima@pinkywolman.com

Mitsuo Kojima

Island Inc.

2-12-1-603, Nishiazabu, Minatoku,Tokyo,JAPAN

Tel: 81-090-99758826